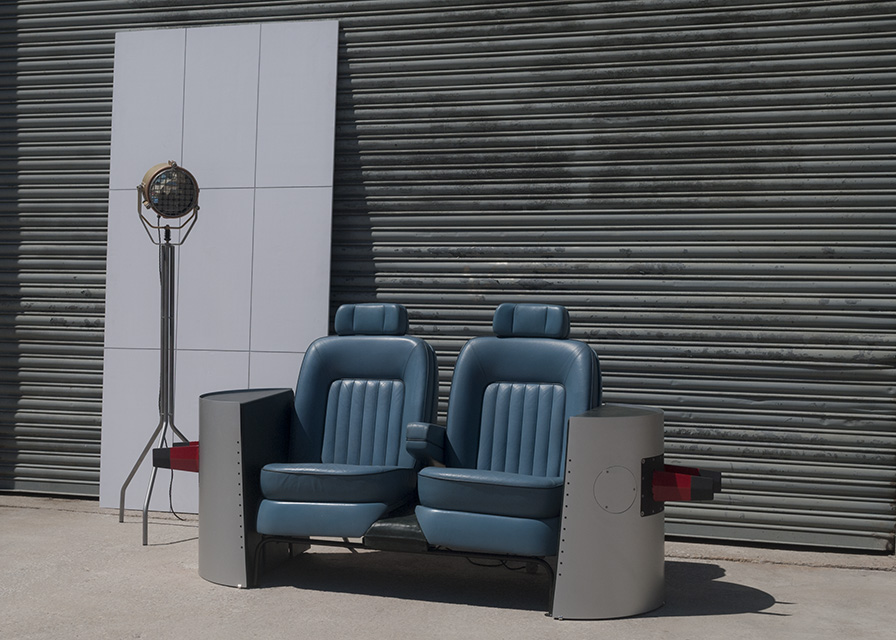 Seeing well made items being scrapped doesn't sit well with with us so we have decided to produce a limited collection made from salvaged pieces.
This seat is made using two1980's Rolls Royce Silver Spirit seats and fuselage cowls from Tornado jet fighters which are lined with tactile dark green leather. This combination of pieces and our design skill have created a truly unique and eye catching piece.
Materials and Finish
Rolls Royce seats
Aluminium Fighter Jet cowls
Bottle Green Leather
Price
Please contact for pricing.
Dimensions H 108cm W 216cm
Francis Search Lights
These lamps are ex-military search lights mounted on a custom made tripod. The Lamps are made available in both the original Military green paint or stripped back to reveal a peened brass surface underneath. Allowing the same light to fit a number of environments.
The tripod stands are available in Black or sealed raw steel.
Materials and Finish
Francis Brass search lights
Streel Tripod Stand
Black Braided Cable
Price
Please contact for pricing.
Dimensions H 172cm W 60cm