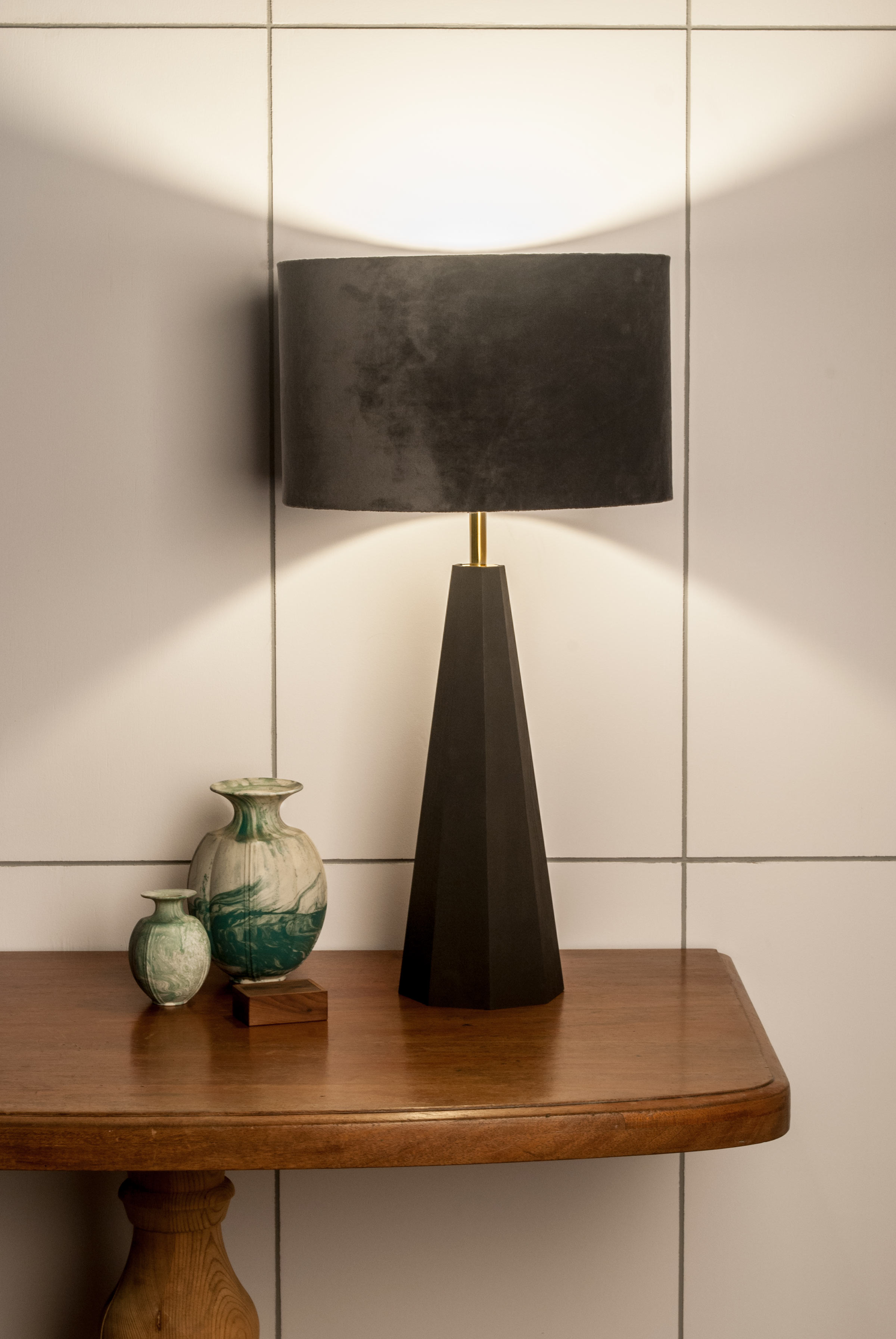 The Beacon Lamp possesses a sleek hollow form which is achieved with a series of individually cut pieces of oak assembled in an octagonal construction topped with a hand cut brass detail.
Materials and Finish
Oak or Dark stained oak with clear wax oil finish.
Price
Please contact for pricing.
Dimensions H 47cm Di 15.5cm